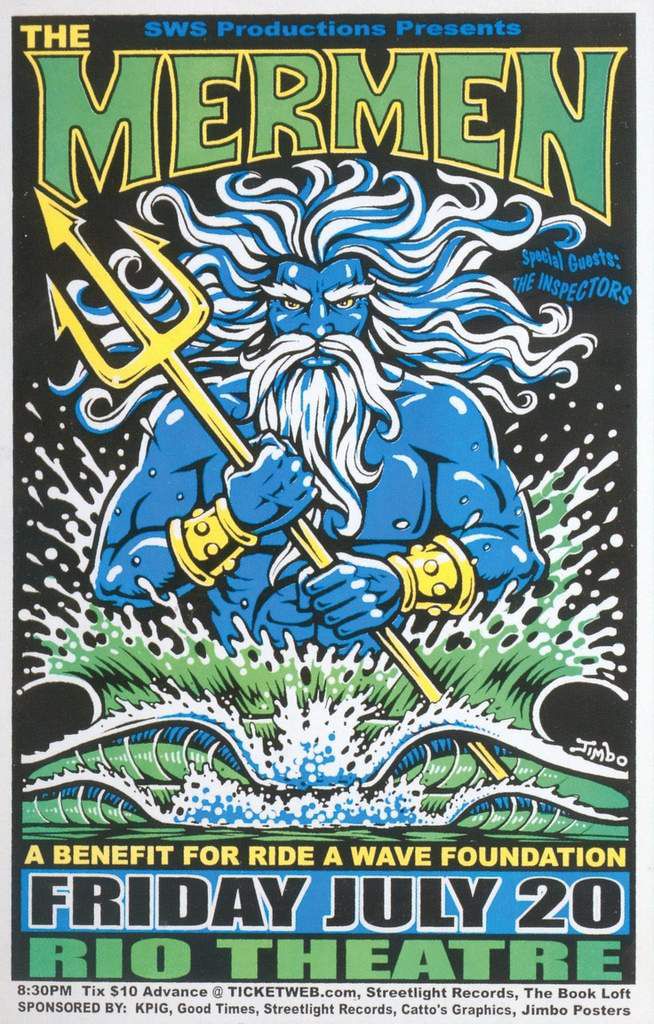 Psychedelic Instrumental Ocean Music
The Mermen n'est pas un groupe de surf comme les autres, formé en californie en 1989, le groupe tire son nom d'une chanson de Jimi Hendrixs "1983, A Merman I Should Turn to Be", ils se distinguent par un son particulier de guitare (ici c'est une flying V!) & par une couleur très psychedelique inhabituelle dans ce style.
Ces hommes "sirènes" vous hypnotiseront mais pas pour vous noyer, mais pour vous faire planer.