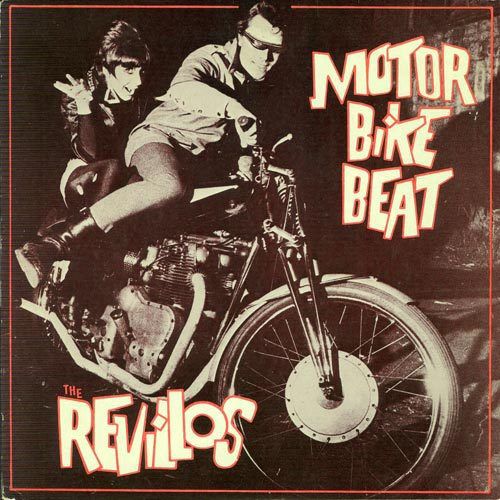 Un hit de ce combo injustement oublié de la vague punkabilly / new wave naissante du début des 80's, The Revillos (initialement Rezillos), from Edinburgh, Scotland, mené par un couple infernal, Fay Five & Eugene Reynolds, au chant. Une petite bombinette Kitcho/enervée dédiée à l'allégresse du bikerider dont le cœur bat au même rythme que celui de son engin.. Imparable.

I'm hypnotized by the motorbike beat
I've got the hots for a drive up the street
I got the heat
I got the beat
I got the motorbike beat!